Chronology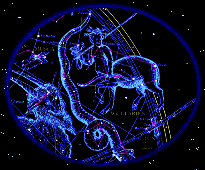 1940 - Born Frank Vincent Zappa on December 21, in Baltimore, Maryland, the eldest son to Italian immigrant parents.

1951 - Moves with family to California.

1953 - Plays drums. Moves to Pomona, Ca.

1954 - Influence of Edgard Varèse and black rhythm & blues. Earns first professional pay with a group called The Ramblers.

1956 - Living in Lancaster, Ca., Zappa meets Don Van Vliet, the Captain Beefheart. They form and join several music groups with various names.

1958 - Graduating from Antelope Valley High School, enrolls Antelope Valley Junior College.

1959 - Moves, leaving home, to Hollywood. Marries Kay Sherman. The project of Run Home Slow (a western movie) is postponed due to lack of funding, he was hired to write the soundtrack.

1961 - Zappa writes the soundtrack of The World's Greatest Sinner.

1963 - First concert of Zappa's classical music at Mount St. Mary's College. Performs his Bicycle Concerto on Steve Allen's TV show (from time to time VHS1 shows the performance). Forms The Scoots, a short-lived band, with Don Van Vliet. With the proceeds of Run Home Slow he purchases and renovates the Studio Z, in Cucamonga, Ca. Meets Ray Collins. Divorces from Kay Sherman.

1964 - Arrested for producing pseudo-pornographic audio tapes. The 10 day sentence exempts him from the Vietnam draft.

1964 - Moves to L.A. and joins the group Soul Giants, playing the guitar. Ray Collins, vocalist, Jimmy Carl Black, drummer and Roy Estrada, bassist, all who remain with him for about 10 years. The Mothers were born.
1965 - Move in together with Pamela Zarubica. Signs a contract with Herb Cohen.

1966 - The Mothers Of Invention signs a contract with the label Verve (an MGM jazz-centered label). Their first album released in July, Freak Out, is a model of the 60's underground music.

1966 - FZ meets Gail Sloatman, his future wife. The Mothers opens for Lenny Bruce at San Francisco's Fillmore auditorium.

1967 - The Mothers make their debut at the Royal Albert Hall in London. Absolutely Free and Lumpy Gravy are released in May.

1969 - In partnership with Herb Cohen, Zappa launches Bizarre and Straight records. Mothermania and Uncle Meat are released in April, Hot Rats in October and Burnt Weeny Sandwich in December.

1970 - First presentation of 200 Motels, in a festival organized by Zubin Mehta. Weasels Ripped My Flesh is released in August and Chunga's Revenge in October.

1971 - FZ is pushed off the stage into the orchestra pit in London. Filmore East is released in August and 200 Motels in October.

1972 - FZ and a new band performs at the Hollywood Bowl. Just Another Band From L.A. is released in May, Waka/Jawaka in Julyand The Grand Wazoo in December.

1973 - With Overnite Sensation, released in June, FZ earns his first gold disk.

1974 - Apostrophe ('), released in April, becomes FZ first gold album. Roxy & Elsewhere is released in September.

1975 - FZ conducts a 37-piece orchestra in his symphonic compositions. Releases One Size Fits All in June and Bongo Fury in October.

1976 - Last performance of The Mothers Of Invention. FZ appears on Saturday Night Live. Zoot Allures is released in October.

1977 - FZ gains full control of his early albuns.

1978 - Zappa In New York is released in March and Studio Tan in September

1979 - Sleep Dirty is released in January, Sheik Yerbouti in March with the big hit Jewish Princess, Orchestral Favorites in May and Joe's Garage Act I in September with the offensive Catholic Girls as an aswer to Jewish Princess. In November releases Joe's Garage Acts II & III.

1980 - Builds his home studio The Utility Muffin Research Kitchen.

1981 - Sponsors an Edgard Varèse tribute in NYC. Lauches to labels, Barking Pumpkin for retail and Barfko-Swill for mail order. Releases in May Shut Up And Play Yer Guitar and Tinsel Town Rebellion, in September You Are What You Is.

1982 - His biggest hit comes out "Valley Girl", featuring his daughter, Moon Unit. Releases in May Ship Arriving Too Late To Save A Drowning Witch.

1983 - Performs and records with the London Symphony Orchestra. In March releases The Man From Utopia and Baby Snakes. In June The London Symphony Orchestra: Zappa Volume 1.

1984 - Pierre Boulez records Zappa's The Perfect Stranger, released in August, in November releases his first record performing the Synclevier, Francesco Zappa and in December releases Them Or Us and Thing Fish.

1985 - In April Barfko-Swill releases The Old Masters - Box 1, a 7 album boxed set, including the Mystery Disc and in October releases Frank Zappa Meets The Mothers of Prevention. Testifies before the Senate Commerce, Technology and Transportation Committee, denouncing preposed censorshiip of records.

1986 - Initial contract with Rykodisc. Does Humor Belong In Music is released in Europe, in October releases The Old Masters - Box 2 and in November Jazz From Hell a Synclavier album.

1987 - Founds a video company: Honker (WHERE ARE THE VIDEOS?????). In September releases The London Symphony Orchestra: Zappa Volume 2 and The Old Masters - Box 3.

1988 - Jazz From Hell wins his first and only Grammy. In April releases Guitar, in October Broadway The Hard Way and You Can't Do That On Stage Anymore Vol. 1 and Vol. 2.

!989 - Publishes his autobiography, releases You Can't Do That On Stage Anymore Vol. 3. Starts Why Not? a company to run his 'side-business'.

1990 - Meets Václav Havel, Czech president, and become and overseas emissary for trade, tourism and cultural matters for the new republic.

1991 - Releases 8 albums, on the Foo-Eee label, which clean up and remix bootlegs. The name of the collection is Beat The Boots. In march releases The Best Band You Never Heard In Your Life, in April announces that he is researching the idea of running for president, in May Make A Jazz Noise Here and You Can't Do That On Stage Anymore Vol. 4. In november his illness is stated by Moon Unit and Dweezil Zappa during an tribute event: Zappa's Universe.

1992 - You Can't Do That On Stage Anymore Vol. 5 and Vol.6 are released in July. He is forced to leave Germany, during a festival featuring his music - The Yellow Shark, because of his illness.

(based on Richard Kostelanetz and Barry Miles books)